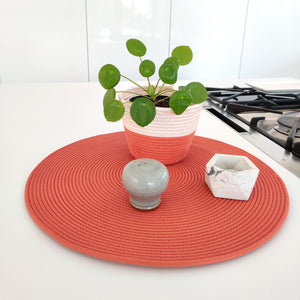 The placemats come in to size., and are made of polypropylene rope. (PP)
What is PP rope?
PP rope is shiny, smooth and soft. It is light and absorbs very little water. PP rope floats, dries quickly and does not get dirty quickly. PP rope is resistant to mold and rot. It contains no toxic substances.
Attention, they are not heat resistant. Not to be used fot warm casseroles or hot pots.